Special Event – $10 Miniature Sale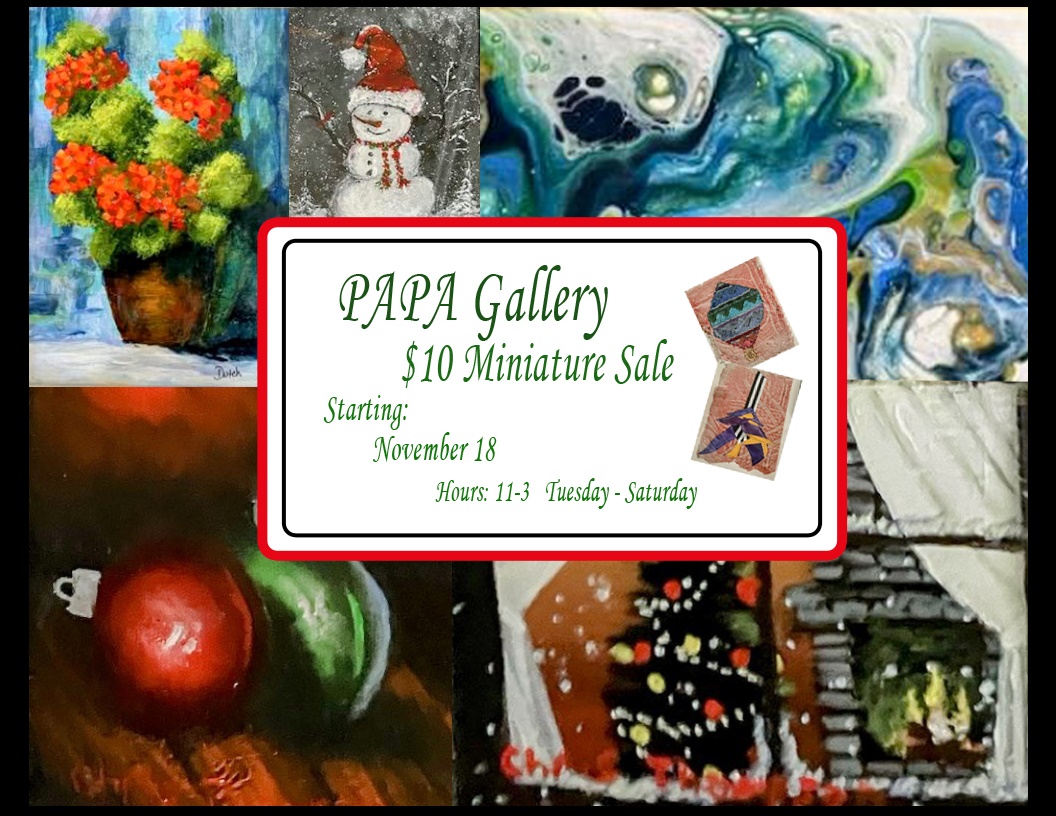 PAPA $10 Miniature Sale
November 18 – December 1

3
while supplies last  – Tuesday-Saturday 11-3PM
All paintings in our fundraiser are donated by our artists. They are offered to you for your $10 donation to PAPA.
Share the gift of art with someone you love this Christmas! 
Find these 'Minis', and more, in the PAPA $10 Miniature Sale
All items in our fundraiser have been donated by Our Artists.
Pick one out and take it home in exchange for a $10 donation to PAPA Gallery.
Thank you for supporting PAPA!