Charles David Alexander didn't look for an opportunity to learn to paint – he was pushed! After successful careers as crop duster, airline pilot, electronic system designer, award winning finger style guitarist, and law enforcement officer, Charles retired to his family's western Kentucky farm and built his retirement home. His mother had painted in the styles of Bob Ross and William Alexander and when she stayed with him during the latter part of her life, she always brought her paints. He had admired her work for years but never thought to try it himself. He was reluctant until his wife, Suzanne, suggested he might be tied to a chair in front of an easel if he didn't at least sit down with her and try it one day! As it turned out, one day was all it took for Charles to be hooked.
Just as many new artists explore styles and techniques, Charles tried several subjects until he discovered a love for portraiture. This exhibit features several of the portraits of family and friends he wanted to memorialize in oil. Each subsequent portrait he paints seems to portray more of the personality of his subject than the last, as they become treasured family heirlooms.
Charles is a member of Oil Painters of America and Portrait Society of America in addition to the Paducah Area Painters Alliance. Throughout the gallery, you'll find some of his other paintings and he sincerely hopes you enjoy this page from his "Friends and Family" picture album.
CharlesDavidAlexander.com
facebook.com/CharlesDavidAlexander1/
instagram.com/chasdalex/
---
"Friends and Family"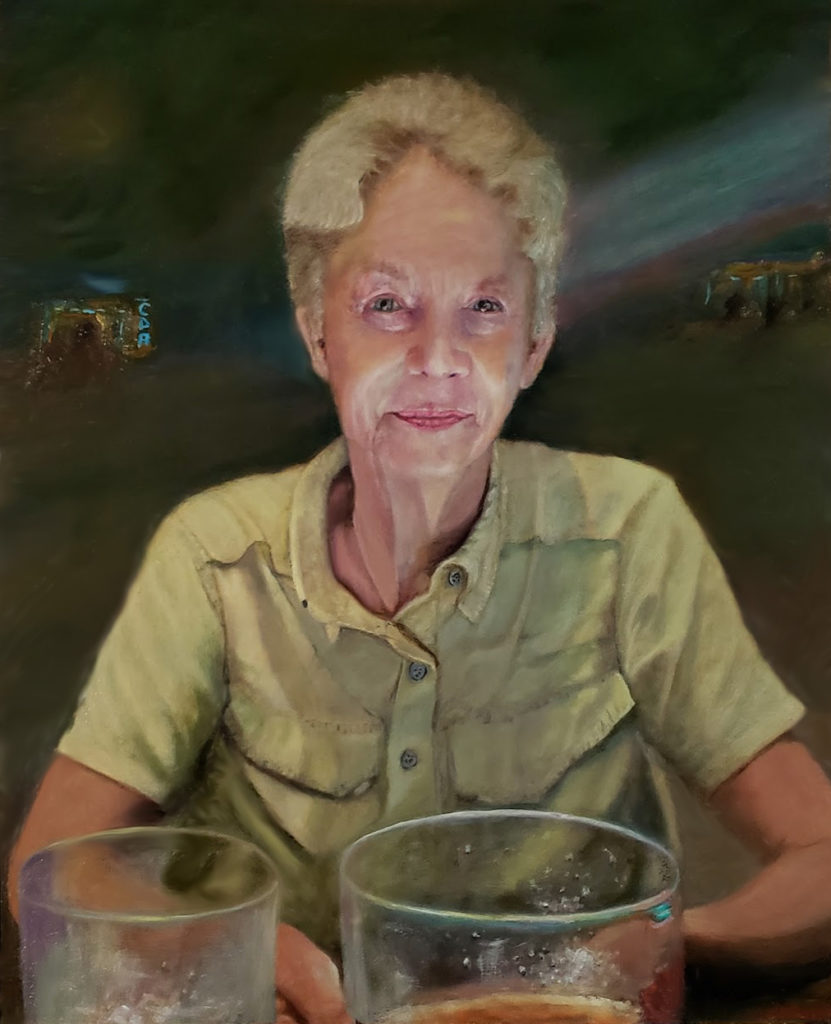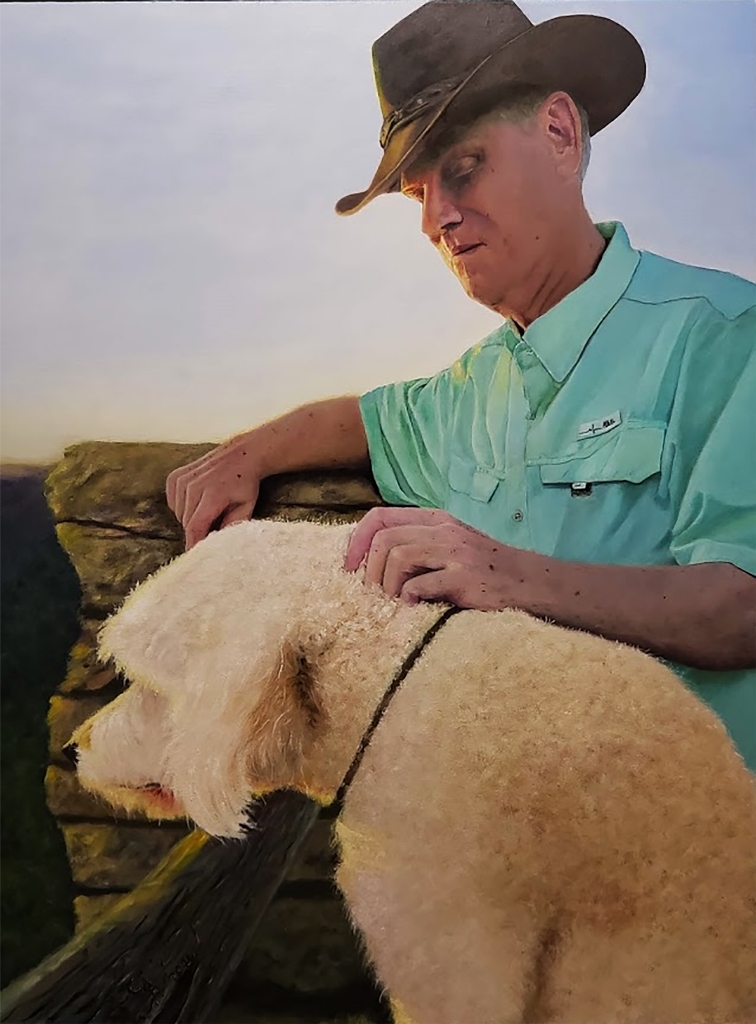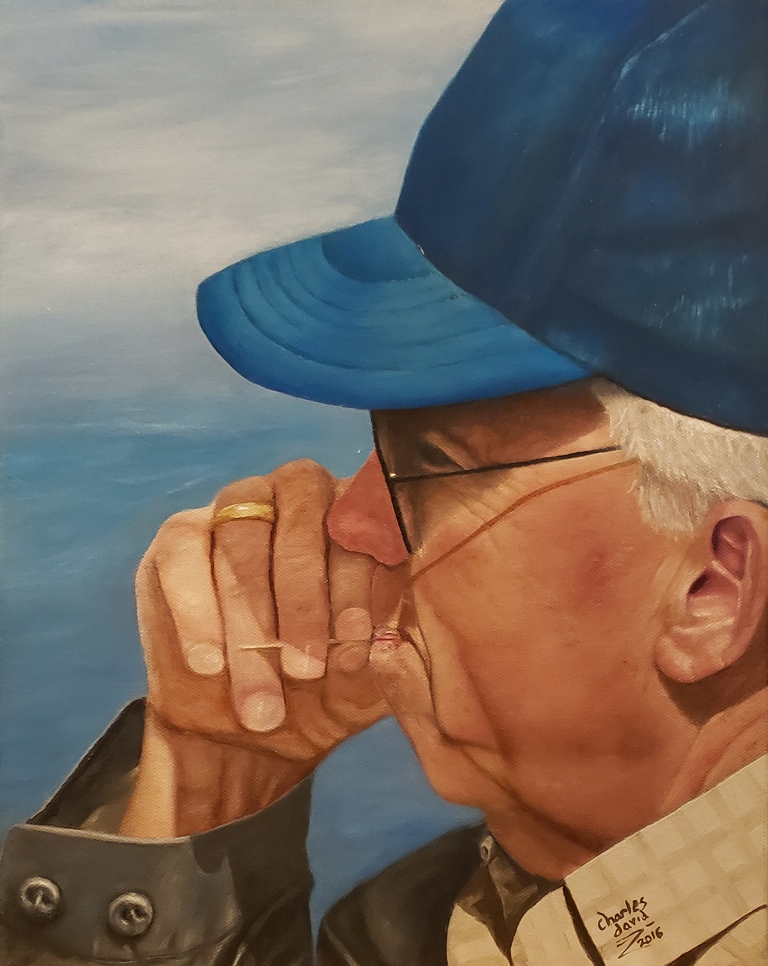 ---
* In an interesting note, both the paintings of Bill and Jim were in the Ice House Gallery in Mayfield, KY when the roof was ripped off by the December 2021 tornado. While a large number of artworks were lost, these two paintings that were special to Charles, miraculously survived.