THE PAPA GALLERY
John Duncan McLaren
I am just an old man that enjoys experimenting with watercolor. I have gradually moved my emphasis from realism to emotionalism in my work. People have always been primary inspirations to me, perhaps because they portray and invoke emotions so well. When that emotion can be felt in my art, it makes me happy.
Painting began at an early age for me in all mediums, but I only discovered the magic of watercolor a decade ago. My earlier efforts were mostly realistic portraits and figures. More recently I have endeavored to emphasize shapes and values, putting less emphasis on color matching. This approach has allowed me to explore my 'favorite' pigments based on their characteristics rather than their hue. By using various masking and pouring techniques I can control shape but allow the medium to 'do its thing' on the paper.
As Pablo Picasso once said, we are all artists as children, the problem is to remain one as we grow up.  I will keep trying to rediscover  that right-brained freedom of my youth that is such a prerequisite to becoming a true artist.  In the meantime, I can only hope to stay healthy and busy and now and then produce something that someone enjoys.

I feel honored to be a member of the Murray Art Guild, the Paducah Area Painters Alliance, and Mayfield/Graves County Art Guild.  The artists I have met through such groups both humble me and inspire me.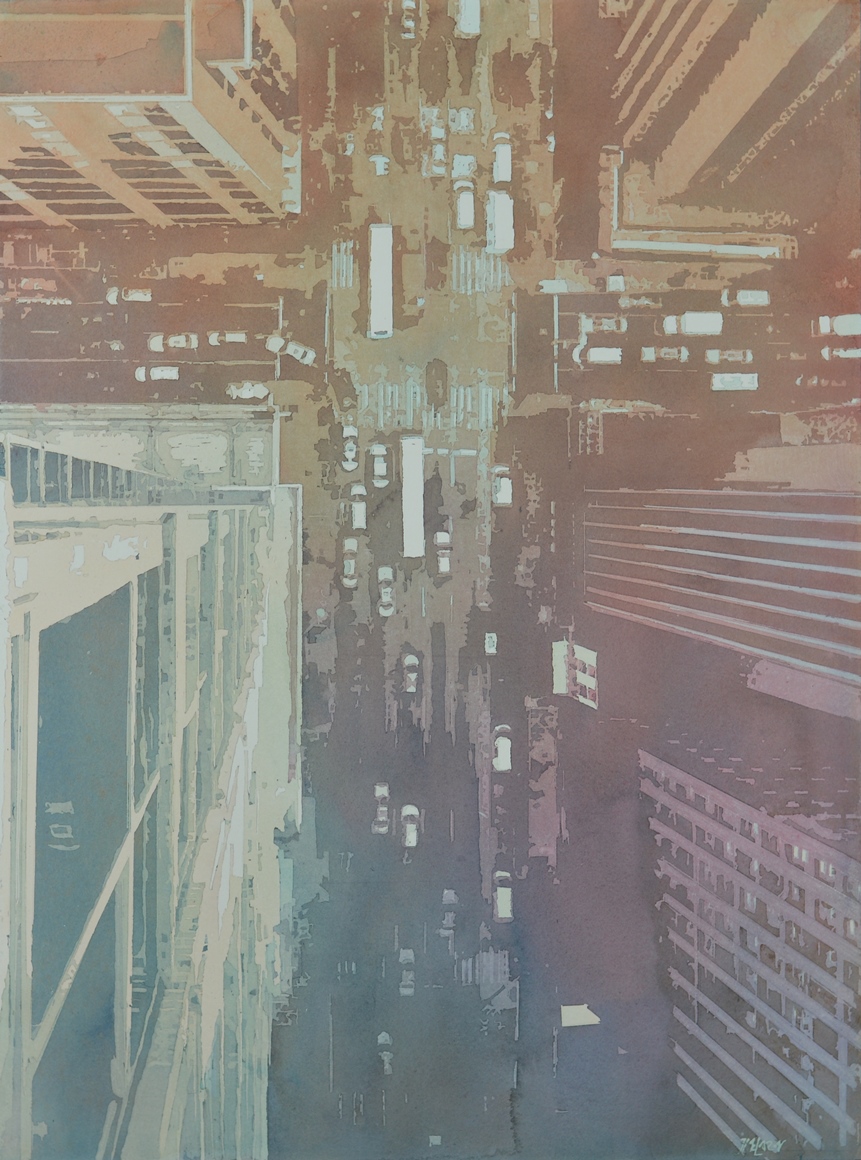 Becky
8 1/2 x 11 Watercolor
Dollar General
11×15 Watercolor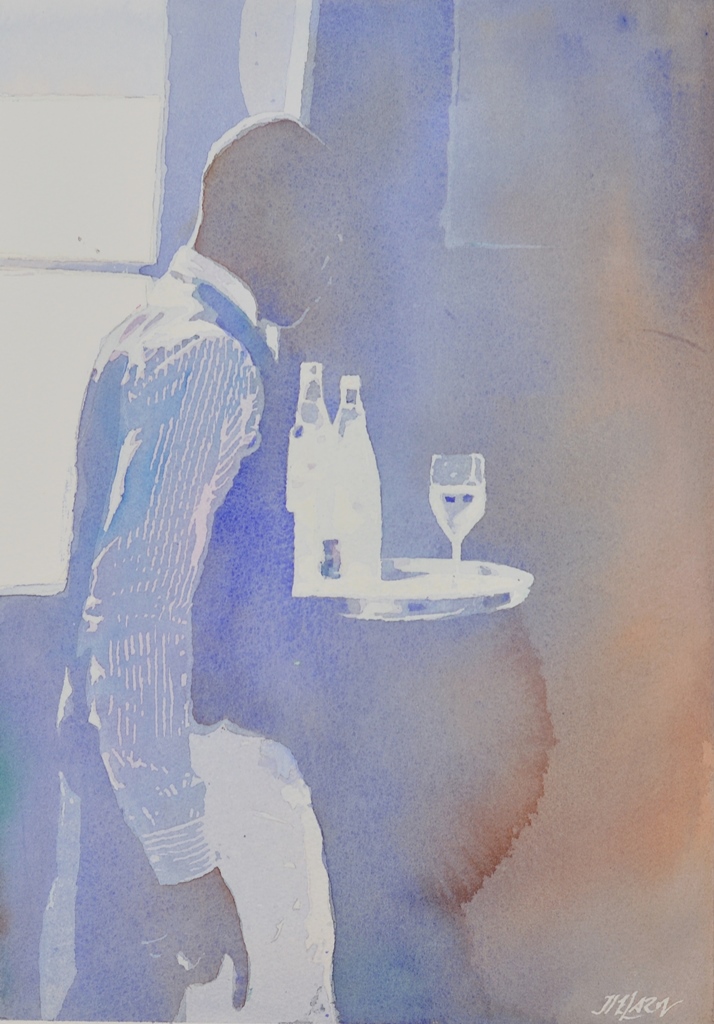 Balance #2
11×15 Watercolor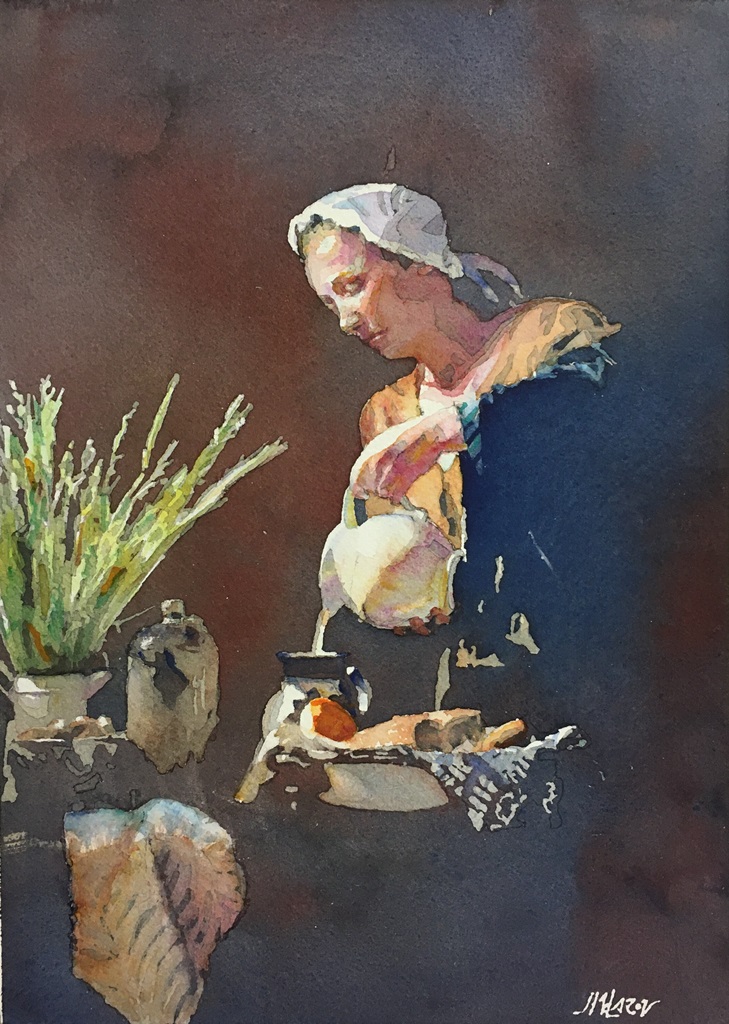 Renaisance
9×13 Watercolor
Boy in a Rowboat
8×6 Watercolor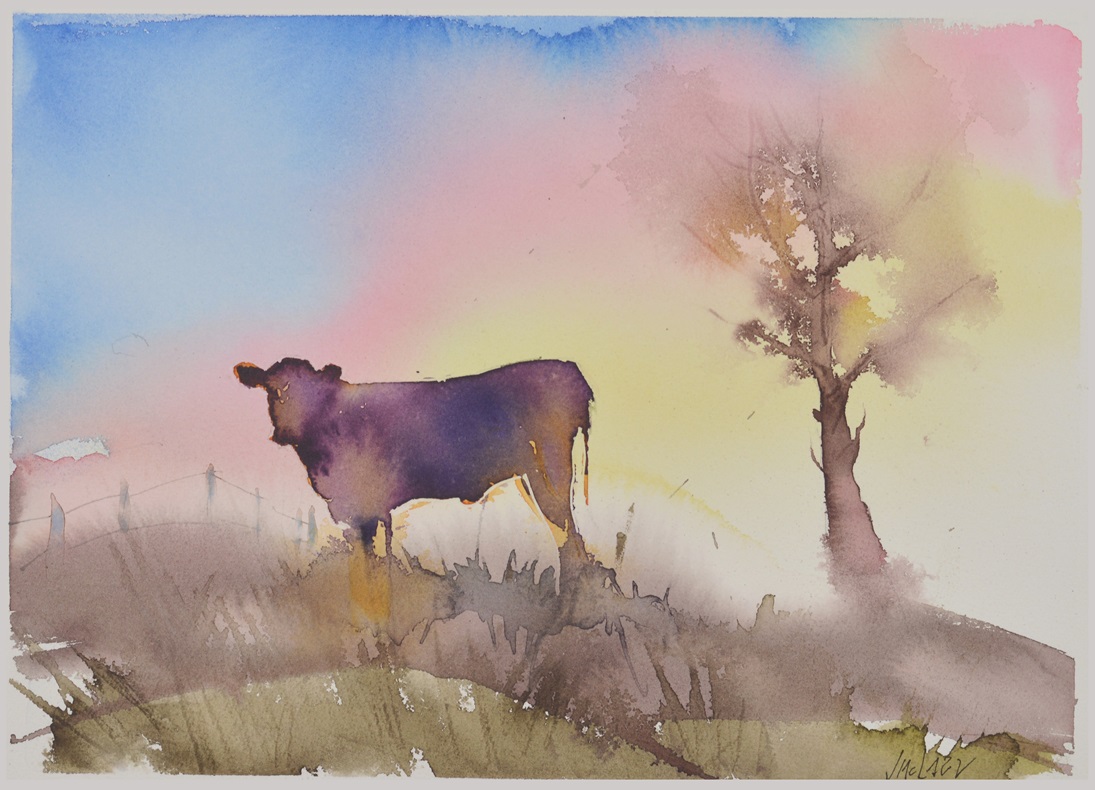 One Fine Cow
13×9 Watercolor
Don't Look Back #2
19×13 Watercolor