THE PAPA GALLERY
Frank Bennett
When I started my career as a young man, I served an apprenticeship program at Union Carbide and became a certified welder/mechanic.  Five years later I took my craft across the Ohio River to Electric Energy Inc.  I worked there 30 years and retired at 55 in the fall of 2012.  Retirement offered me a chance to enjoy life.  After a few reminders from wife and friends that I always enjoyed art and sketching, even though I hadn't done that in years and it was just a short hobby, I decided to give it a try.  So one of my endeavors was to teach myself to become a watercolorist.

My best friend was a watercolorist when we were college age and I loved the look of the watercolors.  So in January of 2013, I started trying to teach myself through guidebooks, tutorials, and fellow artists giving input when asked.  My nickname among my closest friends was Paco (Spanish for Frank) when I was in high school so I took it as my painting name. All my paintings will be signed Paco in honor of my friend who died in 1989 and whose name was also Frank.
I've been studying several different artists that paint in the wet on wet style that I like, so I've painted several study paintings trying to learn different techniques. I love to mix my paints on the paper instead of the palette which can add a different look to the final results. I plan to study more artists and continue to grow as I find myself in my new adventure.
I belong to two different local art galleries.  I recently joined the Paducah Area Painters Alliance (PAPA) and it has been a great experience.  I was welcomed from day one and really feel like one of the group already.  I also belong to a local art gallery in Marion, Illinois, the Little Egypt Arts Association (LEAA) which has been a great help to me as I've tried to learn this craft. Many good painters at both galleries are willing to help one grow in the medium of their choice.
I have paintings hanging in homes from California to New York and hope that is just a start. I regularly display paintings at The PAPA Gallery and periodically at the Marion, Illinois Civic Center.  I won the People's Choice award for February 2016 at The PAPA Gallery for my Tiger Lily painting and also placed first in the painting category in the Paducah Dogwood Trail Painting & Photography Competition.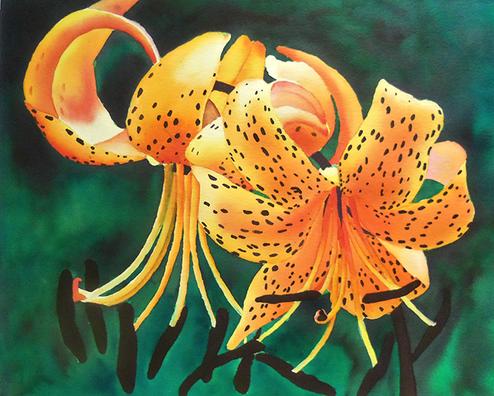 Hummers & Last Tiger Lily
Watercolor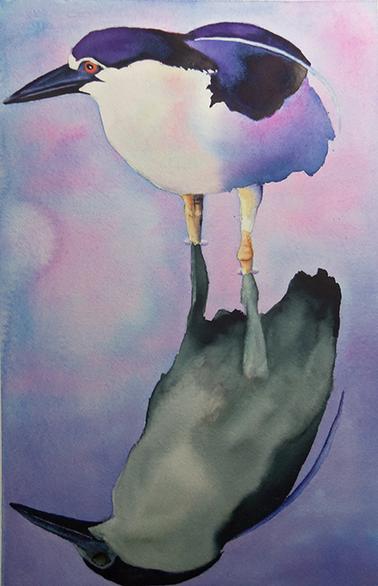 Black Crowned Night Heron
Watercolor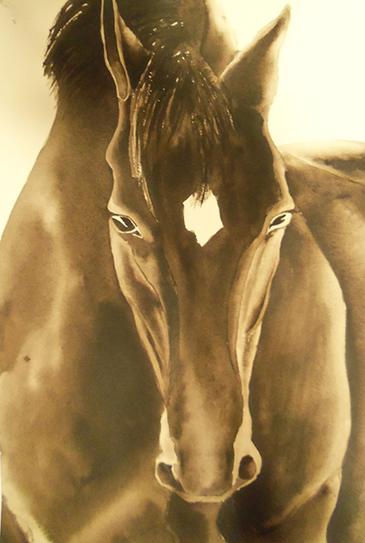 Horse Head Last Shot
Watercolor