Special exhibit (Quilt Week – month of may)
THE PAPA GALLERY
Creativity Loves a Challenge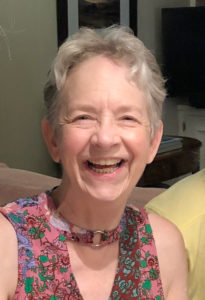 Meet PAPA member Suzanne Alexander. Her creative medium of choice is fabric and textiles.
After retirement, I joined PAPA with my husband, Charles whose medium of choice is oil paint. I never would have guessed this group of painters would have such an influence on my quilting! I confess to being a scrappy quilter and I really enjoy incorporating fabric with a little history such as my grandmother's sewing scraps. I also am very conscious of the importance of recycling and reusing and it's pretty common to find fabrics from old clothing in my quilts.
Taking on some of the PAPA challenges intended for painting artists has presented an unique challenge and improved my quilt designs a lot! Some of these attempts turn out pretty good while others are destined to be cut up and used in other projects, but all of them take me a little further down the road of my creative journey.
See the exhibit now through MAY at the PAPA Gallery.
Big Bertha

If you've never tried a collage project, I highly encourage it because I had much more fun with this than I would ever have guessed! I got a bit carried away and amongst all the flowers I hid unexpected things including a sewing machine, an alien and a flamingo (can you find them?). I also incorporated other unique touches like the piece of vintage lace dropped on the leg and the show with the insanely high heel. Why the name? Well…she's big!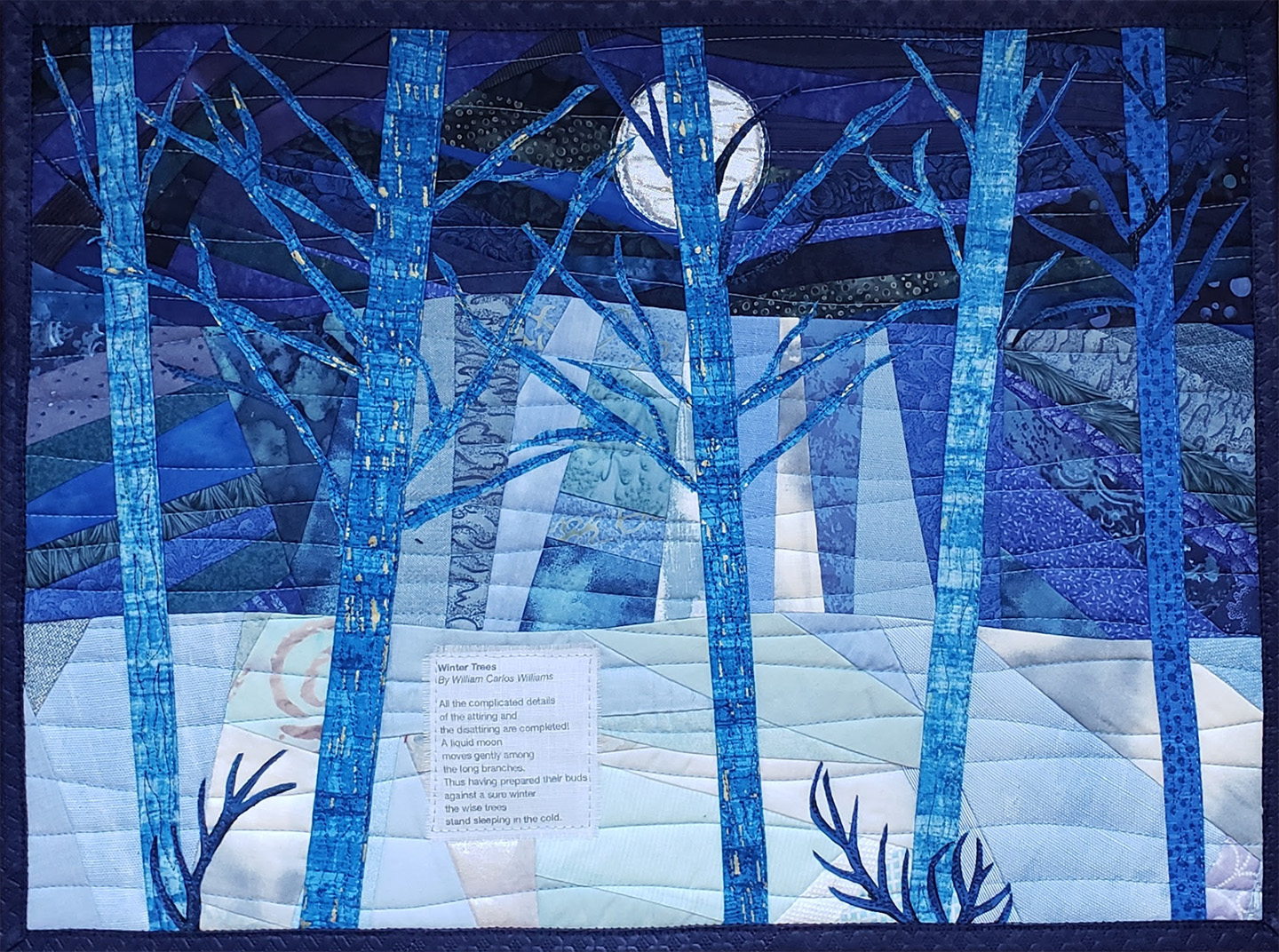 Sleeping in the Cold
I had a very vague, very general idea for the PAPA challenge of Winter Landscape so I decided to practice some improvisation. As I slowly added more elements to fulfill the vague impression in the back of my head, I started looking for something to inspire a name for the piece. That's when I found the poem that influenced the rest of my work so much I had to incorporate the text.
By the way, if you look closely, the bare blue bushes at the bottom of this piece bear a distinct resemblance to the big blue flowers in Big Bertha. The dark blue binding is actually from my grandmother's scraps. Very little goes to waste in my scrappy quilter's lair!
Backyard Zen
As soon as I saw this photo my friend took in her yard, I knew it was destined to become a quilted wall hanging. The PAPA challenge word was Shadows and this image seemed to be made for the word. Each project I do helps improve my work with values and this one had a multitude of lessons to teach!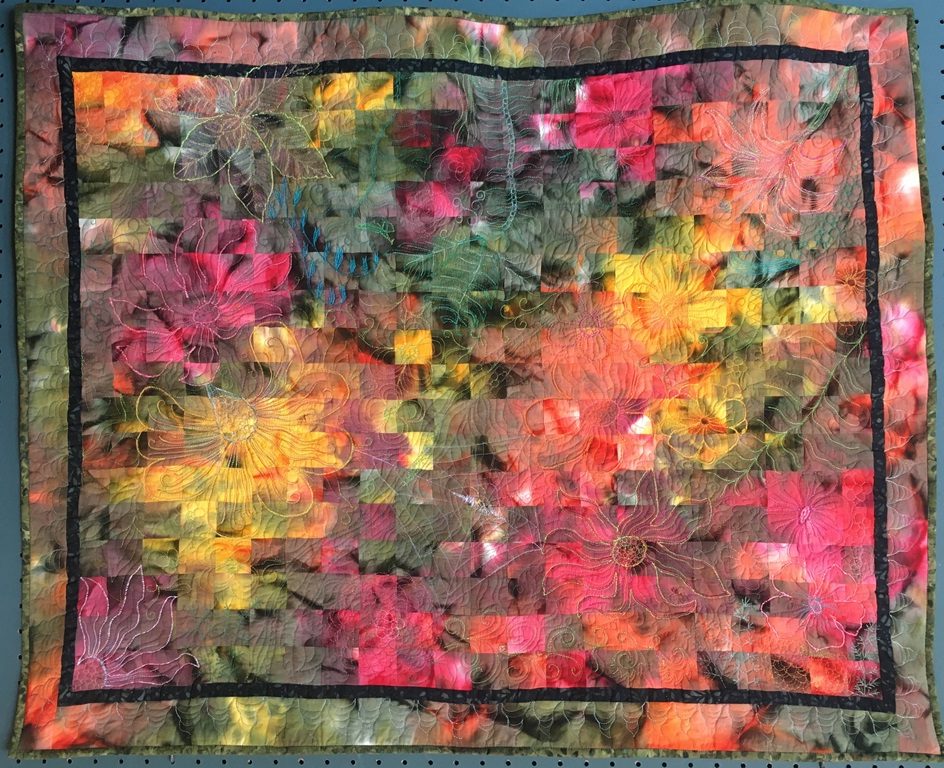 Her Contrary Garden
I challenged myself in this piece to practice free motion quilting, so I just quilted all over the place with whatever came to mind! The wild nature of all the flowery chaos inspired the name. I also happen to love my big garden spiders, so of course you can find one of them in here too!