THE PAPA GALLERY
Chad McLaren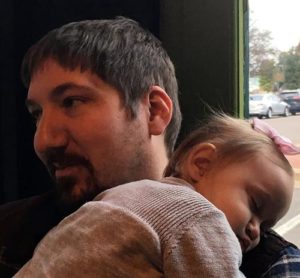 I am originally from Murray, KY and moved to Paducah to teach vocal music at Lone Oak High School. After a couple of frustrating years of teaching, I began to dabble in the field of graphic design, creating logos and a variety of advertising literature for various companies.
While I have always had an interest in art, I do not have any formal training. My dad, John McLaren, is also a member of the gallery and has been a huge influence on me, encouraging me to join PAPA, which has been a very positive experience. I am always humbled and even surprised to find out that someone has purchased or commented on one of my paintings.
I began painting in December of 2016, working almost exclusively with pastel. In the Fall of 2017 I tried my first watercolor painting and haven't looked back. I love the inherent randomness that I can get with it. I would describe my style as somewhat loose – I want the viewer to be able to recognize my subject, but at the same time hopefully view it in a different way. As for subject matter, I tend to paint things that make me smile or laugh, or that simply catch my eye.
I currently manage a number of rental properties in the Paducah area and am a stay-at-home-dad to my nearly 3 year old daughter, Charlotte, who keeps me plenty busy. When I do have some free time, I am likely either painting or playing board games with friends and family.
Smeagol and Gollum
Watercolor